Trademark Law Lawyer in Grand Rapids, Michigan
You can rely on our firm, because we are some of the most highly recommended intellectual property attorneys in Grand Rapids, MI. When we take on a case, we consider the particular aspects which are important for each client, because we are far too experienced to believe a "one-size-fits-all" sort of approach will work. While innovators can be granted protections for patents, industrial designs, trade secrets, confidential information, and the layout-designs of any integrated circuits in their innovations, artists can be granted copyrights for music, literature, drama, and artistic works of their own creation. Call to speak with one of our friendly associates today.
Trust Our Dedicated Patent Trademark Lawyers
Our patent trademark lawyers can help you protect what's yours, or fight to regain what belongs to you. If you believe that your intellectual property rights have been infringed upon, don't hesitate to call our office and schedule a consultation with LAH Law PLC. We can help you understand what your rights are, as well as your best legal recourse to protect them. With our team on your side, you're sure to have your best day in court. We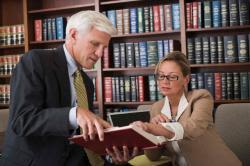 deal with other categories of legal protections which extend to people aside from artists and innovators, including the following:
Copyright

Patents

Industrial Design Rights

Trade Dress

Geographical Indications

Trademarks

Plant Variety Rights

Trade Secrets
Call our office today in Grand Rapids, MI.